Moving Violation Causing Death or Injury in Michigan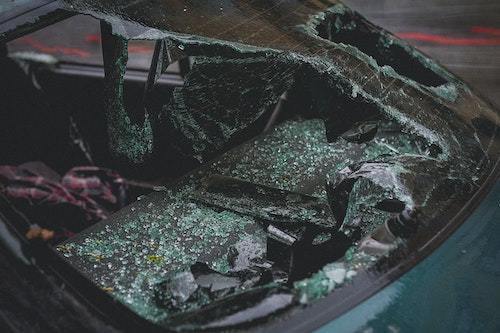 Every night on the news, we see the horrible reports and pictures of traffic and pedestrian accidents where someone is gravely injured or killed. In many instances, the driver is intoxicated or distracted and clearly at fault. In others, there's nothing more than a "freak" accident with horrific consequences for the victim—and the driver. Often, these drivers are charged with serious crimes called "Moving Violation Causing Death or Serious Injury," which allege that the driver's traffic mistake or infraction caused the other person's injury or death.
In 2010, Michigan abolished its felony statutes on Negligent Homicide and Felonious Driving, both of which covered accidents in which a driver could be punished for his negligence if it resulted in a serious injury or death. In their place, Michigan enacted a misdemeanor charge called "Moving Violation Causing Serious Bodily Injury or Death" pursuant to MCL 257.601d. In a nutshell, these statutes require proof that the driver committed any Michigan moving violation (i.e., speeding; failing to yield; red light or stop sign) resulting in the accident which caused serious bodily injury or death.
Despite its misdemeanor designation, this charge is extraordinarily serious and has significant impact both in the courtroom and for the driver's license. Judges often impose jail sentences, up to one year, for these convictions, even if the driver has no prior criminal or traffic history. Why? Because the injury or death is so impactful on the survivors or family that there is often a passionate plea for incarceration. Long-term probation, community service, high fines and costs, and a criminal conviction are also common. As for the driver's license, a conviction for this offense will result in a 1-year hard license revocation, meaning the driver will have to apply for its return and be subjected to the will of the Michigan Secretary of State. Also, the conviction carries with it 6 points, and the certain likelihood of insurance rate hikes or even denial.
The Geherin Law Group is an Ann Arbor-based law firm that only handles cases with a criminal justice element. We handle criminal and traffic defense; driver's license appeals and license reinstatement in Michigan. We represent plaintiffs who are seriously injured or killed by the negligent actions of others. We're uniquely qualified to provide expert assistance for anyone affected by a serious traffic accident, including drivers who face criminal inquiries.
GLG has represented dozens of people charged with Moving Violation Causing Injury and Death throughout Southeastern Michigan. Unlike other firms who "dabble" in criminal, traffic and licensing cases, our firm is a specialized, targeted, trial-based criminal justice firm with a long and proven track record of success in winning these cases. Our firm's founder, Dan Geherin, is a former prosecutor and board-certified criminal trial attorney with over 23 years' experience practicing criminal law, and the published author of The Michigan Drunk Driving and Driver's License Handbook.
If you or a loved was the driver involved in a serious pedestrian or auto accident in which the police are investigating, please call us immediately to discuss how best to protect yourself. There are many steps you should take from the beginning to insulate against serious criminal charges, against losing your driver's license and freedom, and against being sued for wrongful death or serious personal injury. These allegations are simply too serious and consequential to "go it alone" or entrust your representation to an attorney not experienced or skilled enough to handle these high-emotion cases.
The Geherin Law Group: Personal Attention, Personal Solutions, Personal Justice.