What is a "Restricted" License in Michigan?
Many people take for granted their Michigan Driver's License—until they lose it to a suspension or revocation. Then they realize how truly difficult it is to work, take care of a family, and perform basic life responsibilities. For those Michigan drivers who have been suspended or revoked due to criminal/drunk driving conviction(s), they face a long road (no pun intended) to ever getting back on the road lawfully.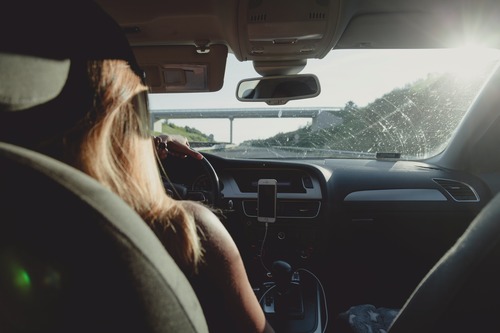 Dealing with a lost driver's license in Michigan can be tough. Daniel T. Geherin has been a license appeals specialist for over 20 years. Dan has conducted over 1,000 license reinstatement hearings at the Michigan DAAD/AHS, and has appeared before every AHS Hearing Judge on multiple occasions. He and his team at the Geherin Law Group (GLG Michigan) understand how to persuasively convince AHS Hearing Judges of a client's need and suitability for a license. Because of this, he has helped reinstate licenses for over 300 clients in the last decade, and has already helped reinstate nearly 40 licenses in the first half of 2020 (during a health pandemic, no less).
Often, clients who have been suspended or revoked ask Dan about getting a "restricted" license. Questions like these:
"What does it mean to have my license restricted?"
"Are the restrictions automatic, or do I have to provide proof to the SOS? To the police?"
"How long will the restrictions last?"
"What if I get caught driving outside of my restrictions?"
Generally, a restricted license means there are restrictions placed on either time, location, or activities in which the person may drive. These may be restrictions like hours (7 a.m. to 7 p.m.), location/activities (to/from work only), or others (no one else in the car). These restrictions might be sent automatically from SOS following a conviction (for example, a first-offense Impaired Driving conviction typically results in a 90-day license restriction), or they might have to be requested/earned following a driver's license appeal hearing at DAAD. Restricted licenses usually have an ending date, at which time the driver simply pays a reinstatement fee and gets full privileges. In some instances, the driver must appear before the SOS/DAAD at the end of the restricted period to request full reinstatement.
When a person receives a restricted license, the SOS will often spell out what those restrictions are. But, they do so very generically. Often it is up to the driver to figure out what activities are allowed or not. And there is often grey area in this regard; for instance, it might be permitted to drive to work, but can a driver take his kids to school on the way to work? These questions are not easily answered, and often require the driver to risk violating her restrictions. Navigating life with a lost driver's license is difficult enough—you need all the help you can get.
Following a revocation for OWI/DUI convictions, a person might earn a restricted license after a period of revocation. This is typically done at a Revocation Appeal Hearing. And, the law makes it mandatory for a person to install an Ignition Interlock Device as part of the restricted privileges. If a driver is caught driving outside of his restrictions (or in violation of the Interlock), he will likely face reinstatement of his revoked license, and often new criminal allegations (Driving Outside Restrictions is a misdemeanor).
If you have lost your driver's license in Michigan and are curious about obtaining a restricted license, please contact Michigan Driver's License Reinstatement Specialists at the Geherin Law Group (734) 263-2780. We will assess your situation, and honestly tell you if you qualify for a restricted license. If so, we will expertly assist you in trying to obtain relief, either from a Circuit Court or from the Michigan Secretary of State.