How Do You Choose the Best Driver's License Appeals Attorney in Michigan?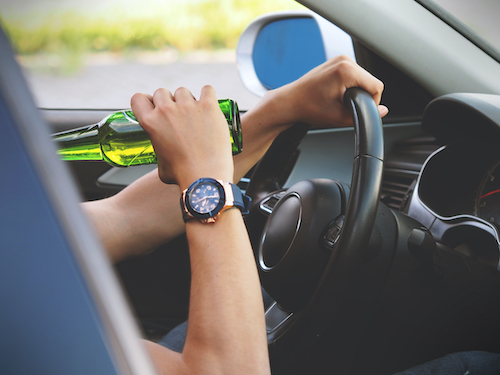 Short of losing your freedom or your family, losing your driving privileges can be one of the most devastating actions the government can take against you. People who have lost their Michigan Driver's License due to drunk driving convictions, breath tests refusals, medical reasons or even point accumulation feel a horrible and consequential impact that can last years. They're left wondering how they can keep (or get) a job, take care of their family, or even get to necessary medical appointments.
When a person loses his license, he or she understandably seeks help from the legal community. But, finding an experienced, dedicated and respected driver's license appeals attorney is not easy. Look around the internet, and you'll find that very few attorneys handle this complex area of law, and even fewer specialize in it. Even most criminal defense and DUI attorneys don't handle driver's license appeals. And, some that do only conduct a handful of license appeals each year.
If you're in a desperate search to restore your license, how do you find and choose the best "needle in a haystack?" You ask these questions of potential attorneys:
"How many years have you been practicing driver's license appeals?"
"Can you point me to results of success you have had with my particular issue?"
"Do you handle all license appeals (revocation appeals, and medical appeals, etc.), or just refusal hearings?"
"Have you taught at seminars, written articles or books, or trained other attorneys in the license appeals process?"
"Do you regularly practice in front of the Secretary of State hearing judges who will decide my case?"
Attorney Daniel T. Geherin, owner of MiLicenseLawyer.com and author of The Michigan Drunk Driving and Driver's License Restoration Handbook, has been answering these and other license appeal questions for the last two decades. He has dedicated his career to helping put drivers back on the road following a license suspension or revocation. He is recognized as a license appeals specialist in Ann Arbor and throughout Michigan. He has taught seminars and written articles through the Michigan Institute of Continuing Legal Education (ICLE) on license appeal topics. He has won license appeals hearings throughout the State, and boasts a 98% success rate in winning license appeals. In the last 10 years, he has helped put 200+ clients back on the road lawfully and legally. To prove that these results are authentic and frequent, he even posts the case numbers of successful appeals on his website (MiLicenseLawyer.com) so clients can see his extensive success.
Too often, clients try to "go it alone" and get back their license without an attorney. Some people hire attorneys who are ill-equipped or not experienced in this field. Result? Denial of privileges and a client who must wait another grueling year to try again. Why? The Michigan Secretary of State can be a confusing, bureaucratic agency filled with red tape and gray guidelines. Those who have lost their license often get stuck in a never-ending maze and can't get out----until they hire an authentic, experienced and successful license appeals specialist to help.
Contact an Experienced Attorney Today to Handle Your License Reinstatement in Michigan!
For all license appeal cases in Michigan, please contact Dan Geherin and his team at MiLicenseAttorney.com. We're available 24/7, we know the process inside and out, and we'll fight zealously to restore your license.
For more information, call 24/7 (734) 263-2780.
We're the key to putting you back in the driver's seat!